Ivy, aka the "Gentle Warrior" comes from lineage that is half Rajput: her father's ancestry descends from the warrior caste. She also gets her nickname from consistently fighting for what she believes in- usually nicely. If you've met her, you wouldn't forget her.
Lim Ho Seng is the wind beneath Ivy's wings, the quieter balance to the boisterous wife. Coming from a corporate career in accountancy and management, Ho Seng was the former CEO of NTUC Fair Price, helping build the local retail institution to new heights before his retirement in 1997. A well-tenured advisor, he continued to sit on the boards of public listed companies until recently when he entered full retirement. Together with Ivy, he enjoys the simpler, leisurely things in life: growing plants, being with dogs, fishing and salting eggs and fish.
Both Ivy and Ho Seng believe strongly in living the good life, looking after friends and loved ones, and enjoying a life connected with their land, community, and country. It is their hope that through showcasing a rural lifestyle, they can help create a society that is more caring and civil with a focus beyond material assets. Their goal is to help develop the Kranji Countryside into a vibrant community with varied farms, recreational amenities, a farmer's market, nature paths to explore the Singapore's remaining wilderness, and bolster local food production.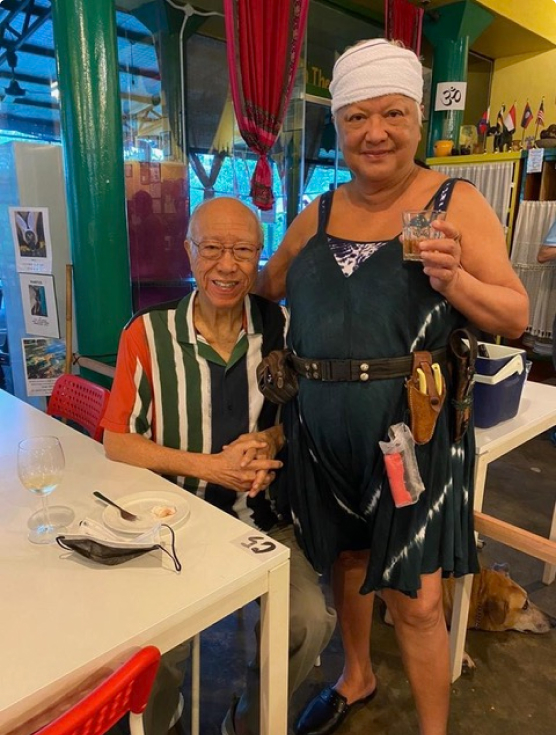 The story of Bollywood Veggies started in 2000, shortly after Ivy Singh and her husband Lim Ho Seng shelved plans to move to Perth. With the death of a dear friend, the couple pondered the direction their lives would take in their retirement years. Unwilling to waste away on a golf course, and cherishing their local friendships, the duo considered wider options.
When they chanced upon a newspaper story about farming in Singapore, they decided to investigate further. Exploring the Kranji countryside, they talked with the few remaining farmers and explored what land was available. The idea of starting a farm was conceived then, and in spite of logistical and bureaucratic hurdles, Ivy and Ho Seng established the farm.

With the help of then Minister of State for National Development Dr. Vivian Balakrishnan, Ivy and a small band of visionary farmers pushed for changes in government agencies and regulations to expand the facilities and offerings of farms to include recreational spaces and F&B. In 2004/2005, Poison Ivy on Bollywood Veggies farm opened its doors and the Kranji Countryside Association was established to promote the countryside as a destination for all.
Since then, the farm has grown from strength to strength, adding a culinary school and a museum in 2009. The company makes it a point to hire challenged and less fortunate Singaporeans, creating employment opportunities for marginalized groups. The farm is run as sustainably as possible with no pesticides or fertilizers used on site, effectively making it a planet-friendly operation.
Ivy was the president of the Kranji Countryside Association from 2005 to 2014, when she stepped down to make way for young energy. She continues to vocally represent local farmers and champion their issues.
In April 2021, Bollywood Veggies rebrands as BOLLYWOOD FARMS with a new lease, to start a new chapter in Ivy's Circle of Life. Expect a revivification of the beautiful Kranji enclave – a Heritage Trail, Fruit Tree Walks and activities galore, brought to you together with the Kranji Countryside Association. In the words of Ivy, a.k.a. The Gentle Warrior, "Every country needs a countryside" and it is imperative that people digitally detox to connect with nature.